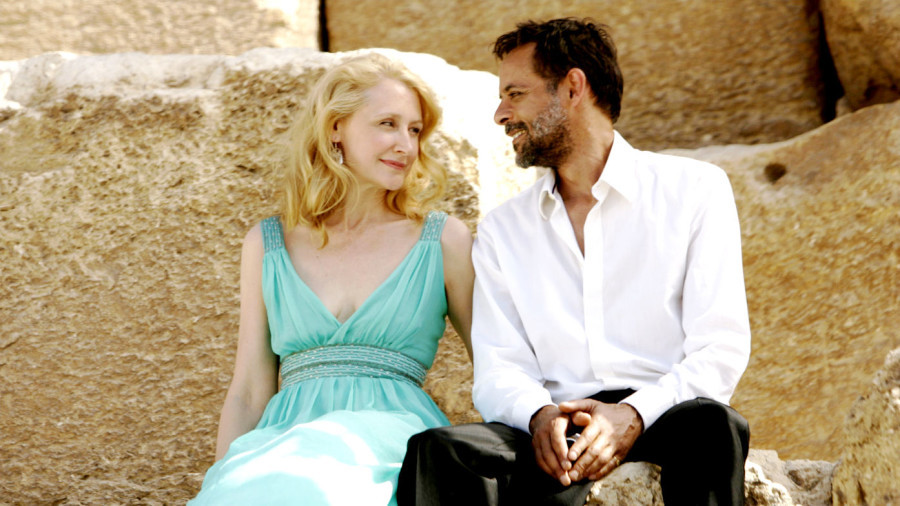 Juliette runs a magazine in the U.S. and misses her husband. Tareq owns a coffee shop in Cairo, but used to work for Juliette's husband at the U.N. Juliette hasn't seen her husband in a long time, so she flies to Cairo to spend time with him, however he's off on assignment in another country and she's left to attend embassy functions alone. Juliette seeks out Tareq, who is kind enough to show her the sites. There is no sex, so don't get your hopes up, but you know where all of this is heading.
I heard someone call this a "chick flick" while standing at the bus stop after the movie. I really don't know what a chick flick is, but the phrase offends me. Perhaps it's a slow-paced story with romantic overtones, beautiful cinematography, and not a lot of kick boxing or gun fire? By that definition, I agree it was a chick flick.
This was made on location, and there are lots of exterior shots and panoramas of Cairo (which are beautiful). One of the audience thanked the director for filming it in Egypt. I guess other cities are often substituted for Egypt in movies, partially because it's difficult to get permits and a censor is assigned to each project. The Egyptian government is worried about exposing the filth and poverty of the city to western audiences.
Venue: Seattle International Film Festival, 2010
Genre: Romance, Drama
Country: Canada, Ireland, Egypt
Language: English, Arabic