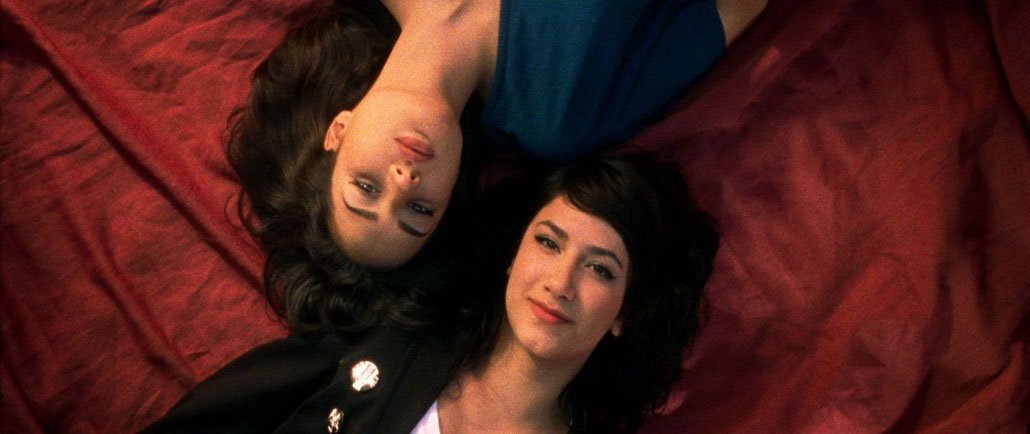 Marjane Satrapi introduced people to modern, Iranian culture with her graphic novel 'Persepolis'. In some ways, Maryam Keshavarz's film 'Circumstance' is a live action version of what Satrapi describes about her life growing up. We're taken into backroom black market music stores, private dance clubs, ultra strict schools, and extorted by the morality police–It's always seemed ironic to me that the morality police can [and must] be bribed.
This is the story of Atafeh, Shireen, and Mehran. Mehran is Atafeh's brother. Atafeh and Shireen are lovers. Mehran is a musician and recovering drug addict who joins the morality police. Mehran becomes obsessed with Shireen. The three are living together in Atafeh's and Mehran's parents' house. For some reason, Mehran has outfitted the house with CCTV cameras and is monitoring everyone's movements. The circumstance of their living arrangement seems like a recipe for disaster.
I like how the movie is shot, and I appreciate the plot more as time passes. Oh, and in their spare time, the young women and their friends like to dub porn and other movies into Persian (that's the humorous part of the film).
Venue: Seattle International Film Festival, 2011
Country: France, USA, Iran
Language: Persian, English, French
Genre: Drama