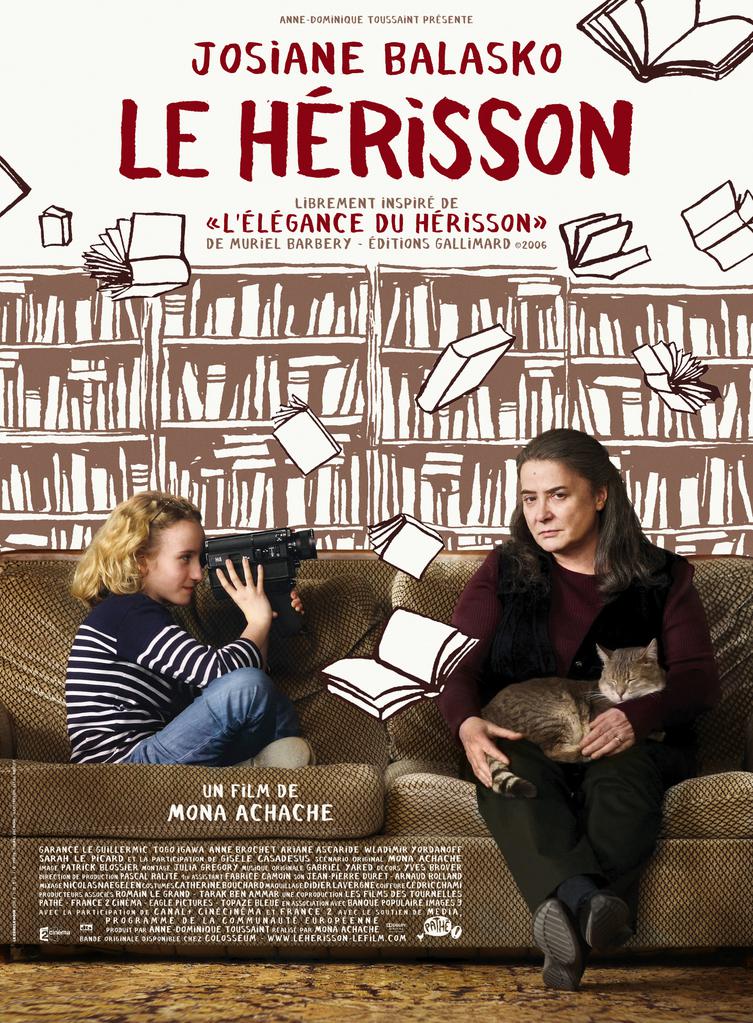 This film has lots of advocates at the festival. It's a good movie and worth seeing, but it's not my favorite so far. It deals with suicide and death, so it's not for young children, but might be appropriate for young teens. It teaches that life is precious and that its disappearance has an adverse effect on those left behind.
We witness the tenants' lives of a small, upper class apartment building through the eyes of a young girl named Paloma. Her family doesn't understand her. They want to send her for psychotherapy. Paloma starts hanging around with the building's woman concierge, one of the few people she respects and can identify with. The concierge begins to form a romantic relationship with one of the building's new tenants and then… I don't want to spoil the ending.
The characters' personalities are overly transparent and simple, but I think we're viewing people from Paloma's perspective. The animation sequences of the little girl's drawings are fun to watch.
All of this is based on the book 'The Elegance of the Hedgehog' by Muriel Barbery.
Venue: Seattle International Film Festival, 2010
Genre: Comedy, Drama
Country: France, Italy
Language: French, Japanese