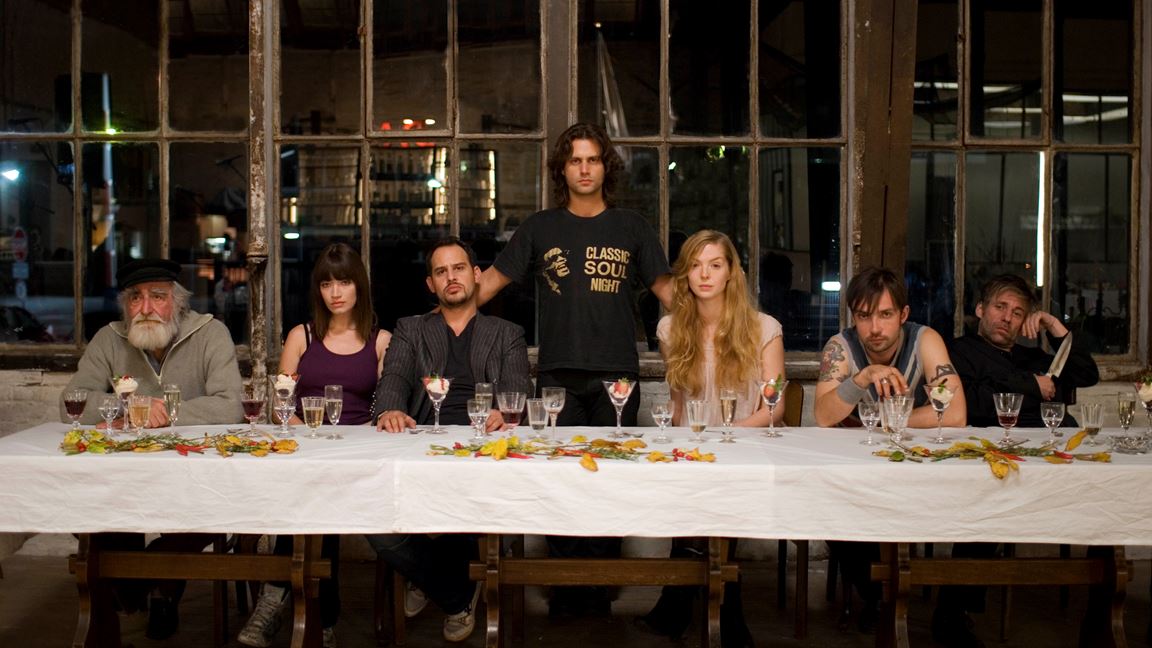 Zinos Kazantsakis runs a small diner in his Hamburg warehouse. The bags of frozen chicken patties and french fries he serves probably come from a local grocery store or Costco (if they have any of those in Germany). His business model is simple, give the customers what they want. It gave me hope about starting my own restaurant someday, all you need is a microwave, deep fat fryer, and a few big refrigerators! But sanitation conditions aren't good, and the health department is breathing down his neck, demanding bribes or they'll close down his restaurant.
In steps Zinos's ex-con brother who needs a job in order to stay out of prison. Zinos's girlfriend tells him she's moving to China, and he's thrown out his back. No longer able to cook, it looks like the end of the business. It's one problem after another, but despite all of these obstacles I wasn't left feeling hopeless. Go figure.
This is the third film I've seen from Director Faith Akin. It is not at all like the serious dramas of his I've watched in the past, but based on my limited exposure I would characterize him as one of the most promising and original directors working today. His 2007 movie The Edge of Heaven is one of my all time favorites.
Venue: Seattle International Film Festival, 2010
Genre: Romance, Comedy
Country: Germany, France, Italy
Language: German, Greek, Spanish