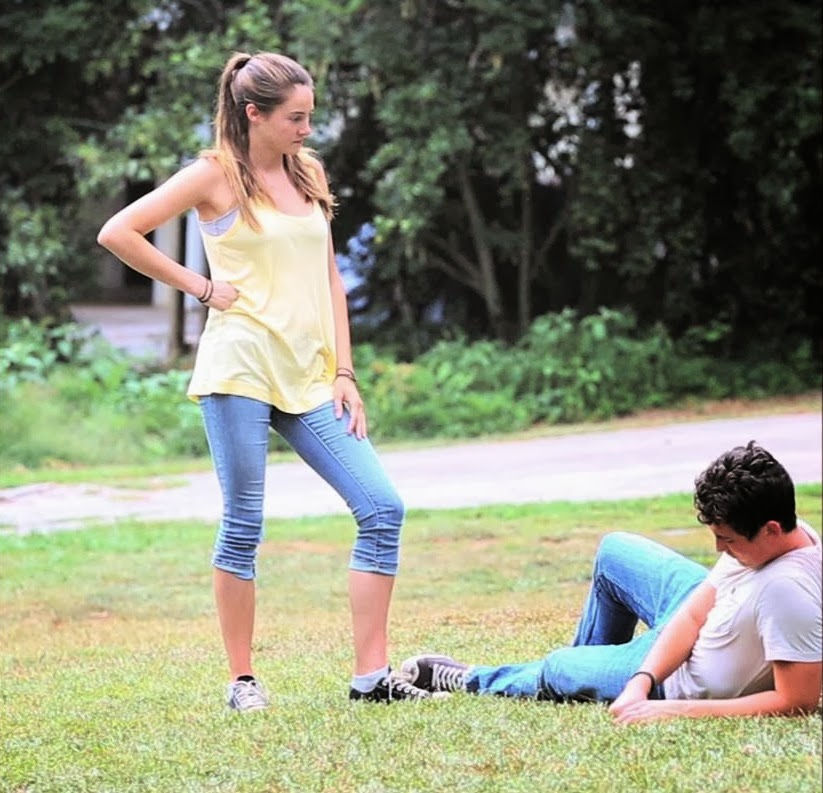 Sutter Keely is a high school senior, class clown, life of the party, and not worried about the future (not one bit). He's got everything he needs, a cute girlfriend, a reliable set of wheels, and a part-time sales job to fund his carefree lifestyle. Oh and we mustn't forget that bottomless flask of whiskey in his coat pocket, it makes everything around him sparkle!
Sutter's girlfriend Cassidy isn't quite as impressed with his lack of ambition. Finally fed up with Sutter's drunken antics, she dumps him not far into the film. But don't worry, in these types of stories, the right person comes along at just the right time.
Enter Aimee, the papergirl. After an all night drinking binge, Sutter awakes to find himself sprawled out on a neighbor's front lawn. He doesn't know where his car is, and since Aimee is presently canvasing the neighborhood, an alliance (or friendship) is born. Although the premise might sound a bit goofy, this is one of the more creative and adorable meet cutes I've seen in a film lately. Director James Ponsoldt provides narration of this scene in a New York Times blog post.
It surprises me sometimes what I choose to focus on from a film. The initial meeting of Aimee and Sutter seemed simple and superficial at the movie theatre. But after reflecting for a time, I believe it succinctly illustrates the complexity of their relationship. What appears at first to be another light-hearted romantic comedy about two fundamentally different teens falling in love, turns quickly into the downward spiral of an alcoholic and their effect on the people around them. The characters are plausible and the acting is believable. This is one of my favorite films so far this year.
Venue: Seattle International Film Festival, 2013
Country: USA
Language: English
Genre: Drama