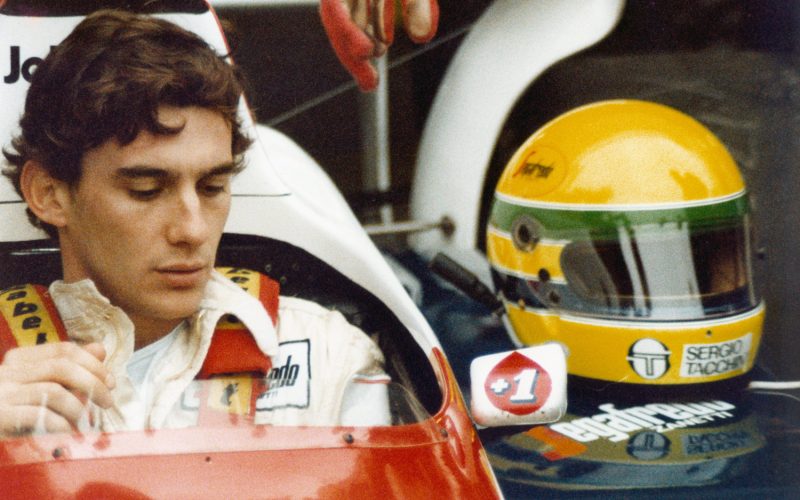 I'm not a big fan of professional sports. Aside from a few yearly outings to see baseball at our local ballpark, I don't follow anything except for Formula 1 which I began watching about seven years ago. For those of you not familiar with the sport, it's a mash-up of several disciplines including engineering, sponsorship, driving and politics. The interplay of these roles is what makes F1 fascinating.
Nowadays, electronics play a large part in car design and the viewing of any given race is akin to watching a manned space mission. Team engineers in a row of computer-filled trailers monitor the real-time telemetry of each car throughout race weekend. Twenty years ago, when Ayrton Senna was beginning his career, radio communications between the car and the pit had not yet achieved that level of sophistication.
During the San Marino Grand Prix of 1994, there were three spectacular crashes, the likes of which are uncommon. Two drivers were killed that weekend, one of them Senna. During lap 6, race leader Ayrton Senna lost control of his Williams FW16 on the Tamburello corner. His car left the track and slammed into the concrete retaining wall at over 130 mph. Having suffered severe neurological damage, Ayrton was airlifted to Bologna's Maggiore trauma center where he was pronounced dead a few hours later. How the crash occurred has never been fully explained, but the preceding link walks through what the Williams team discovered after examining the car's on-board computer. But this movie is not about Senna's death, it's about his career in F1.
This is one of the better edited documentaries I've seen in recent years. There are no actors. The entire film is pieced together from archival footage and narration is provided through interviews with Senna, his family, friends, other drivers, and the recordings of various F1 race commentators. It's a biography of his life, both on and off the track, told from the cameraman's perspective. We learn of his relationship with god, his passionate nationalism for his home country of Brazil, and the charitable foundation he started.
I wouldn't recommend paying to see this movie in a theatre. The picture quality is poor, and there's nothing special about the sound. You're better off renting it when it releases to video stores or watching it online. If you know nothing about F1 racing, live in the United States and have access to the Speed Channel (or NBC Sports, or whoever has broadcast rights nowadays), I encourage you to watch at least one weekend of racing (practice, qualifying and the race itself span three days) before viewing the film. The film stands on its own, but the contrast of past and present will enhance your movie-going experience.
And keep your eye out for Bruno Senna, nephew of Ayrton. He's driving for Renault during the 2011 season.
Venue: Varsity Threatre, Seattle WA
Country: UK
Language: English, Portuguese
Genre: Documentary, Biography, Sports