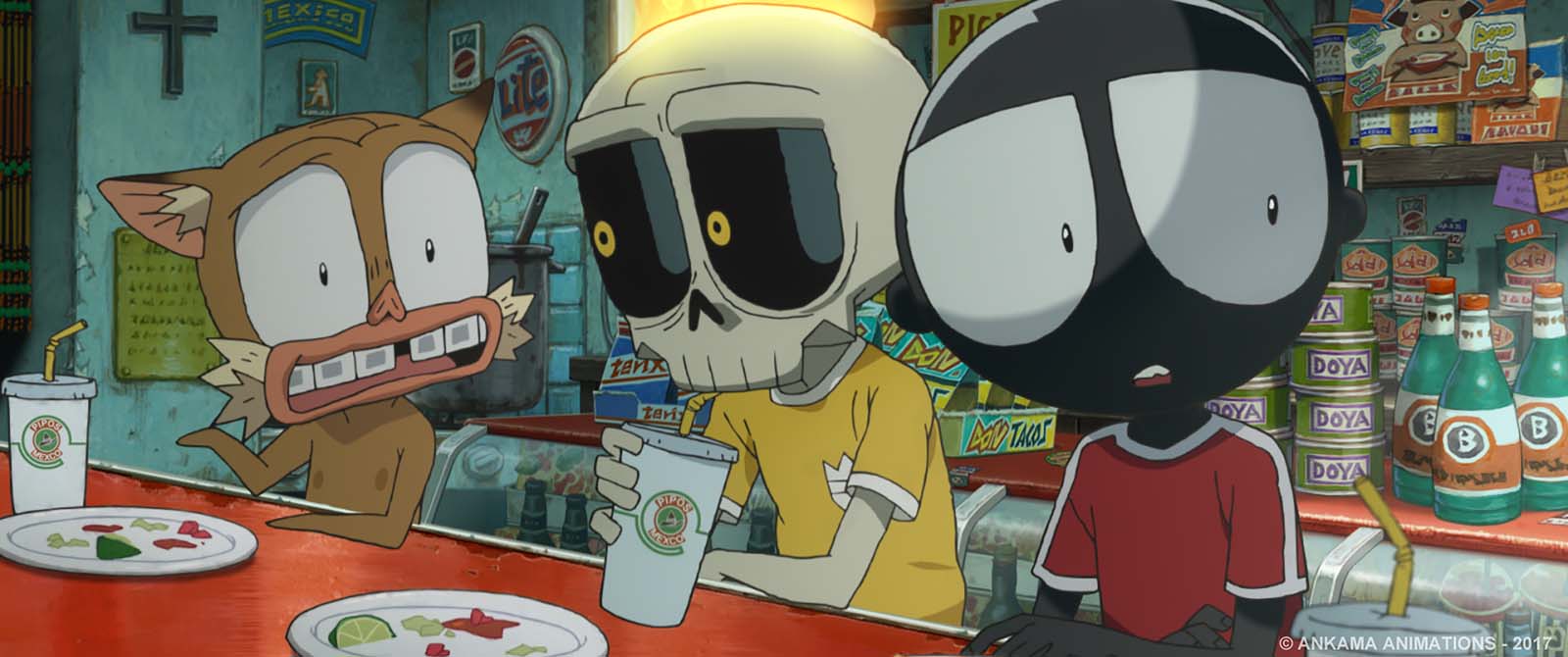 Mutafukaz is one of those films that looks good in the trailer. The animation is bizarre enough, techniques are appealing to the eye, but the story wanders toward a mumbled destination I don't think I quite caught. Which is hard to believe when I rewatch the trailer. This appears to be Shôjirô Nishimi's (?) first feature film as director, previously credited with animator on several works you might recognize but not have seen including Akira and Batman: Gotham Knight. Writer, director Guillaume Renard did both a short back around 2002 and this year's film, which is based on 2006 Dark Meat City graphic novel.
The artist: fr.wikipedia.org/wiki/Run_(artiste)
The film: www.mutafukaz.com
This also made me wonder what's used besides IMDB in the rest of the world, given IMDB's clear allegiance to Amazon. Sometimes I find that foreign entities (especially French actors) don't have entries in imdb.com.
Venue: Seattle International Film Festival, 2018
Country: France, Japan
Language: French
Genres: Animation, Drama