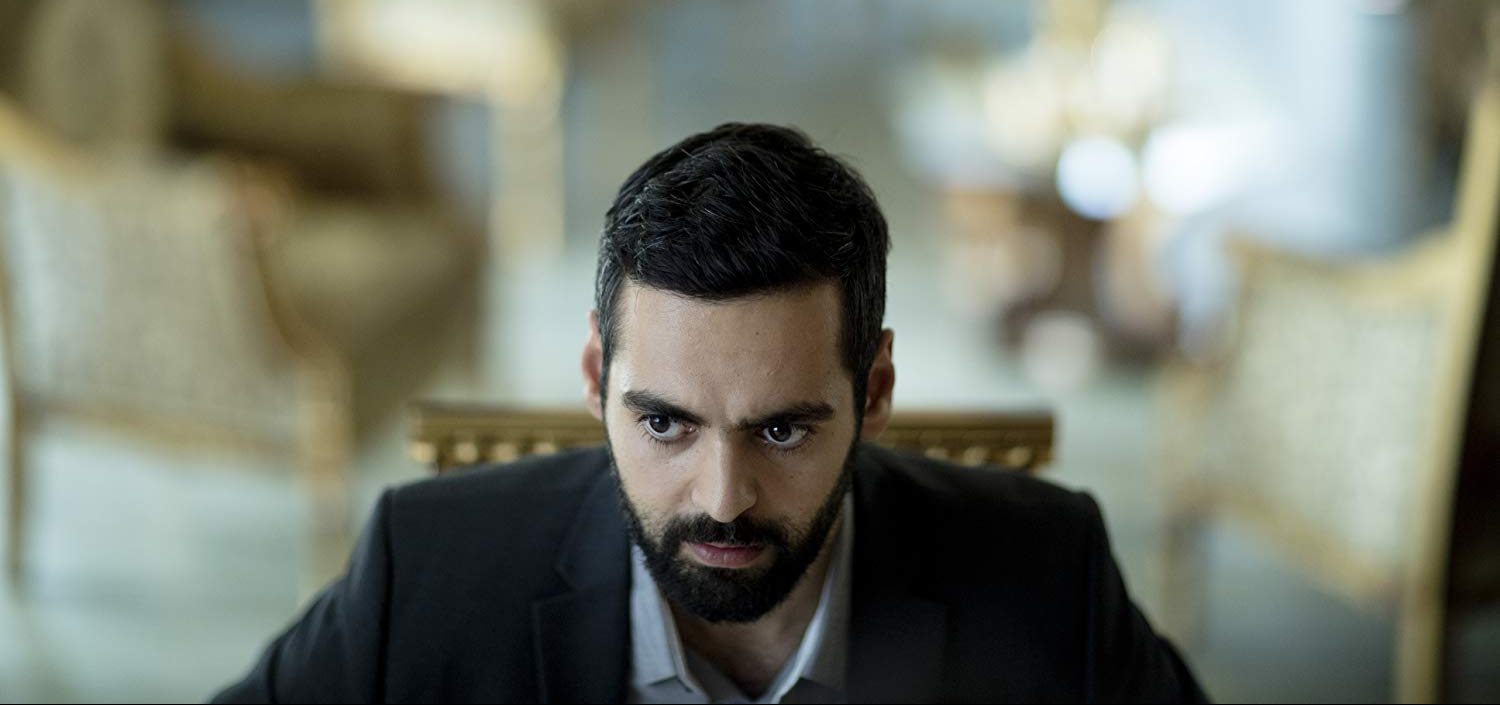 An Iranian man takes a jacket and slacks from the closet. They're not newly cleaned, but carefully maintained, and apparently re-used on a regular basis. He has a serious look on his face that doesn't waver. He lives in a small room of shared housing and is clearly not well off.
Earlier in the day, we saw the man receive end-of-day payment for an off-the-books moving job. After which, he proceeded directly to a Tabac and wired a large handful of money to some unknown, foregin recipient. He must be an immigrant mailing euros to relatives at home. He's likely in Denmark on a temporary work visa.
But the man moves with a mission, so there must be more to his story. The evening finds him at a bar on the opposite side of Copenhagen, glad handing the ladies in a race against time to find a sugar momma (woman of Danish citizenship) that will say "Marry me!" and get Danish immigration off his back. But that's only where complications begin, not a solution.
The film's somewhat suspenseful. Definitely tense. There's a little violence. There is lust, and love. Betrayal. The relationships we see (and don't see) are complicated by invisible forces of marriage, family, disparity, guilt, and political history. My only first-hand experience with marrying for citizenship was a Jordanian student who was lured into a rent-a-fiance scam. Not sure how that turned out, but I do remember him contracting syphilis.
Foreign movies often don't reach us until a year after they've been released elsewhere. I suppose that's a good thing, not having to wade through the world of mediocre and bad productions. Once, not long ago, I ended up looking at a Russian distribution company's catalog after seeing another of their films at festival. I recognized none of the catalog's entries, new or old. Makes me wonder how limited my curated view of potential cinema really is.
Venue: Seattle International Film Festival, 2018
Country: Denmark, Sweden
Language: Danism, Persian
Genres: Drama